Great Journey begins with a small step
At Dunes Adventures & Tours LLC, our emphasis is to deliver you with an assortment of car rental Oman solutions that best ensembles your requirements at the cost-effective rates we can find.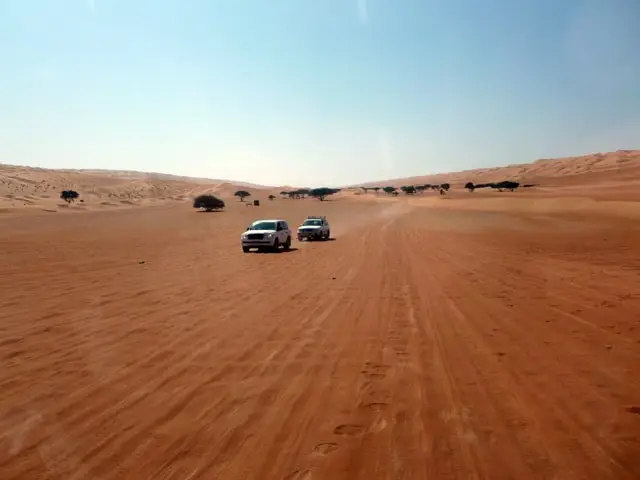 Self-driving in Oman is very easy with us as we have very eye-catching offers for those, who like to drive around the city or for the adventure travelers, who like to experience the Omani desert and Mountains.
All our cars are fully- insuranced, new, air-conditioned and comfortable for long trips. Dunes adventures & Tours LLC offers an explicit free of charge traveling kit for the self-drivers, which enables them to explore the country and enjoy an impeccable Oman holiday. Dunes adventures & Tours LLC's car rental Oman services are custom designed for self-drivers and others alike, paving way for infinite entertainment round the clock.
Streets in Oman are very comfortable, clean and all sign boards are written in Arabic and English; this all enables the tourist to enjoy their trip. While driving on off-roads we advise you to take a GPS during the trip as it will be easy for you to find the tracks. All the cars we outline come entirely furnished with the state-of-the-art facilities and safety procedures that confirm your trips will be benign, expedient and comfortable. We pay dedicated attentions to customer delight with the supreme car hire Oman services.
Don't hesitate to contact us now to reserve your car for your trip in Oman. Please send us your request to info@dunesadventures.com and we will get back to you with all details you need.
Dunes Adventures & Tours LLC!
Dunes Adventures & Tours offers following services for self-drivers
Instructions for self drivers :
Fill in the form below and submit to get a special Car Rental service for you.